INSTITUTE FOR TOURISM AND CULTURE
The Institute takes care of the development of tourism and promotion of cultural heritage in Žirovnica. We share the love for Žirovnica and the surrounding places and a desire to attract Slovenians and foreign visitors to Žirovnica, where they can explore the cultural and natural heritage and enjoy the offers of the local tourism providers. This is why we are striving to present all the splendours of the places below Mt. Stol and contribute to a successful merging of all the providers in the tourism industry. We take care of the homes of the most important Slovenian writers with pride and responsibility, promote the development of bee tourism and nourish the green wealth that surrounds us. For this reason, we designed three sub-brands under the umbrella of the new brand, clearly presenting our advantages: Literary trail, Beekeeping cradle, Green energy.
We are always glad to hear new ideas and we believe that innovation, connection and cooperation are the most important elements of a successful tourist offer and key in ensuring customer satisfaction. We have set our plans for the future bravely, focused on promoting tourism in Žirovnica and enabling its development. We would like to make Žirovnica a recognizable microdestination that can inspire its visitors with its valuable cultural and natural treasures and convince them that this place with its colourful events is worth visiting again.
MISSION
Act locally (cooperate with societies, entrepreneurs and individuals working in the field of tourism and cultural activities)
Economically manage the budget, and work constructively to the benefit of the entire Žirovnica municipality
Design, promotion and marketing of the comprehensive tourist offer in the Žirovnica municipality
Monitor all the events in the municipality (tourist, cultural, sporting events)
Tourist information centre
Resource-efficient and well considered management, marketing and facilities management
Planning, coordinating, executing events, animations
Activities – group organizations (tourists and visitors), event planning, trip planning, tourist guides
Determining, collecting and analyzing our visitors' opinions on the quality of the tourist offer, promoting integrated tourist offers etc.
VISION
Žirovnica 2020 with culture and tourism in its heart. In Slovenia and abroad, the Žirovnica municipality is recognized as a sustainable tourist microdestination, specializing in experiencing culture and beekeeping as the poetry of agriculture, the heritage of the past, the creativity of its great men and the extraordinary cultural and natural landscape.
ORGANIZATIONS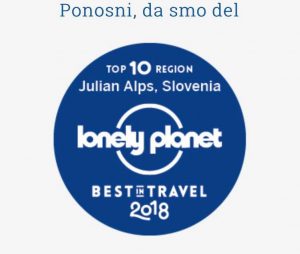 ---
---