KašArt is a summer festival of art in Žirovnica, or rather Kašariji as locals call the villages beneath Mt. Stol, hence the name of the festival – KašArt. The festival is a combination of stories, poetry, popular music and spending time outdoors, as well as being an opportunity to socialise with friends while discovering a wealth of cultural heritage.
Well-known Slovenian folk musicians and alternative music artistes will be performing at the festival, as well as guest performers from further afield. The main theme of the festival is story-telling, since Žirovnica is known for being a place of good stories and the birthplace of numerous esteemed men who contributed in great measure to the country's culture, art, alphabet and language – Slovenia's greatest poet, France Prešeren; the linguist Matija Čop; the beekeeper Anton Janša; the author Janez Jalen; and perhaps the most popular Slovenian author Fran Saleški Finžgar.
The KašArt festival includes various events that are held in four unique venues:
Fairytale Evenings in Front of Finžgar's Birth House
Slovenian culture is a rich treasure trove of folk fairytales, funny anecdotes and mysterious stories. The author Fran Saleški Finžgar was well aware of this. As a boy, in a corner of his home he loved listening to tales of the village men and he later also wrote about them in his remarkable literary works. You can experience some of these works at Fairytale Evenings, which offer are really special summer experience and strengthen an important part of Slovenian folklore.
When? 6. 7. 2023, 13. 7. 2023, 17. 8. 2023, 28. 8. 2023 in front of Finžgar's birth house in Doslovče at 7.30pm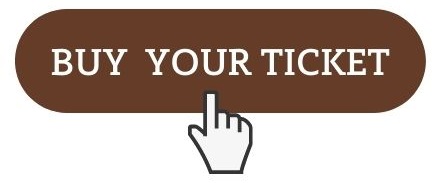 Concert in Završnica
Discover the lush Završnica valley and enjoy listening to music performed by renowned Slovenian artistes in a magical venue next to the reservoir surrounded by the forests and peaks of the Karavanke mountains.
When? 4. 8. 2023 at 8pm in the event area in Završnica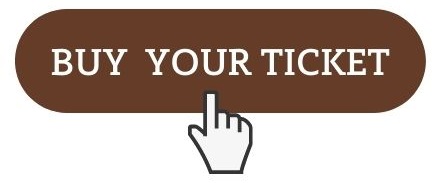 A Small Venue in front of Čop's birth house in Žirovnica
The idyllic village setting in front of Čop's birth house, in the heart of Žirovnica, offers a wonderful place for smaller events. Entry to the events in front of Čop's birthplace is free.


Prešeren's Eve with Aleksander Mežek and friends in Vrba
The venue is the meadow in front of France Prešeren's birth house, where a colourful and interesting crowd of listeners gathers to hear unique acoustic music by Aleksander Mežek and his musical guests against the background of Prešeren's birth house, St. Mark's church, Mt. Stol and the other peaks of the surrounding Karavanke mountains.
When? 1. 7. 2023 at 8pm in the car park in front of Prešeren's birth house in Vrba
Entrance is free.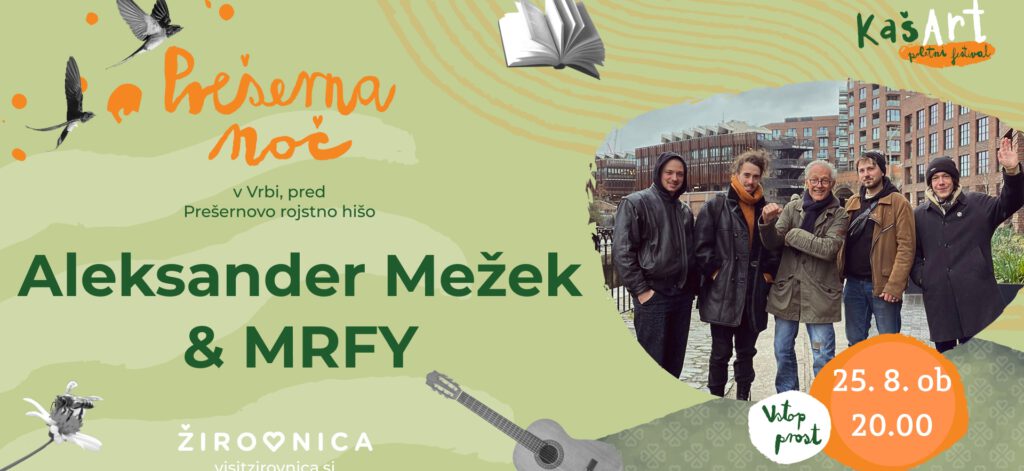 The Mission of KašArt
We appreciate and celebrate the rich cultural heritage and diversity that surrounds us and recognize the importance of preserving it for future generations. Through the power of art and music, we can inspire a deep love and respect for nature and encourage sustainable practices that protect our planet. Let's all of us gathered at the KašArt festival commit to take concrete steps to reduce the impact on the environment and strive to build a greener and fairer world for everyone.
How to get here
Žirovnica has good public transport connections. Choose your preferred form of transport.
Sponsors
Organiser
The Žirovnica Institute for Tourism and Culture in cooperation with the Municipality of Žirovnica and the Ministry of Culture. The organiser will record and photograph the public event for the purposes of promoting the event. Photographs/videos will be published on the organiser's website and Facebook/Instagram profiles. The organiser reserves the right to change the programme.